Discover more from Tools for Reporters
A new tool in your inbox, every other week.
Over 5,000 subscribers
Who's linking to your site?
Welcome back, reporters! This tool is kind of like Mention, but instead of monitoring for your name, it looks for links to your website.
Moz's Link Explorer shows you the webpages linking to a certain site. For example, I can see that SPJ, Product Hunt, and a few other places link to the Tools for Reporters website.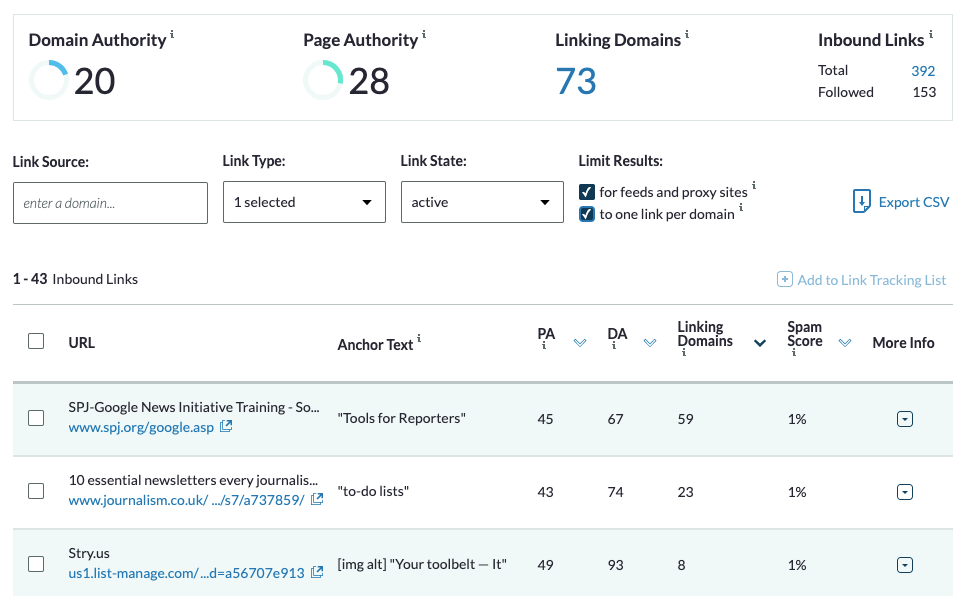 Moz (not to be confused with Mozilla) is a very authoritative SEO company (not to be confused with the badly written emails that end up in your inbox). So the Link Explorer also offers some other good SEO data, if you're willing to put the work in for that.
The Link Explorer is similar to the CrowdTangle extension, which checks for a page in recent social media posts. See who's watching you, reporters!
Did you miss the last TFR? Add some color to your article with blush.design