Discover more from Tools for Reporters
A new tool in your inbox, every other week.
Over 5,000 subscribers
Who do you call?
Hello again, reporters! Troubled times continue. I decided to share another tool I've been keeping in my pocket a long time: the RCFP Legal Hotline.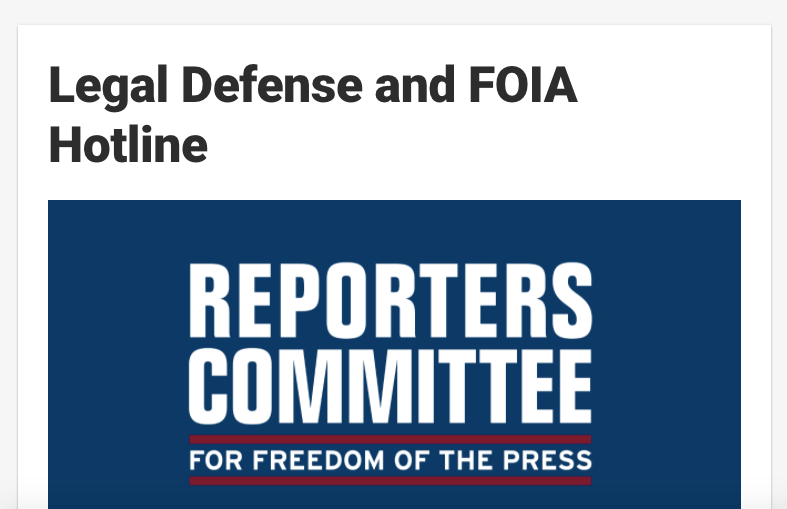 RCFP is one of the most impressive organizations out there (in the journalism sphere at least) and they do a lot of cool stuff. Perhaps their biggest claim to fame is the Legal Hotline, where you can call any hour of the day and a volunteer lawyer will help you out.
It's very useful for getting real, straight-from-a-lawyer advice on stuff like "Can I film this crime scene?" or "Help, I'm being arrested!" It's available by phone (1-800-336-4243), email (hotline@rcfp.org) and an online form. I'd recommend saving it in your contacts.
Unfortunately this probably only works for US reporters… next time I will definitely do something more global. Stay safe out there!
Did you miss the last TFR? Find police misconduct records with WNYC's guide