Discover more from Tools for Reporters
A new tool in your inbox, every other week.
Over 5,000 subscribers
No secrets allowed
Greetings, reporters! We've been doing a lot of privacy and tech-related stuff lately, so I thought I'd get back to good old reporting.
When I was at ONA a few weeks back, I met someone at the bar who was like, "I have this idea. Someone should make open source, searchable database of all the donations to PACs, political orgs and so on." And I was thinking, "That's a great idea! But that's OpenSecrets."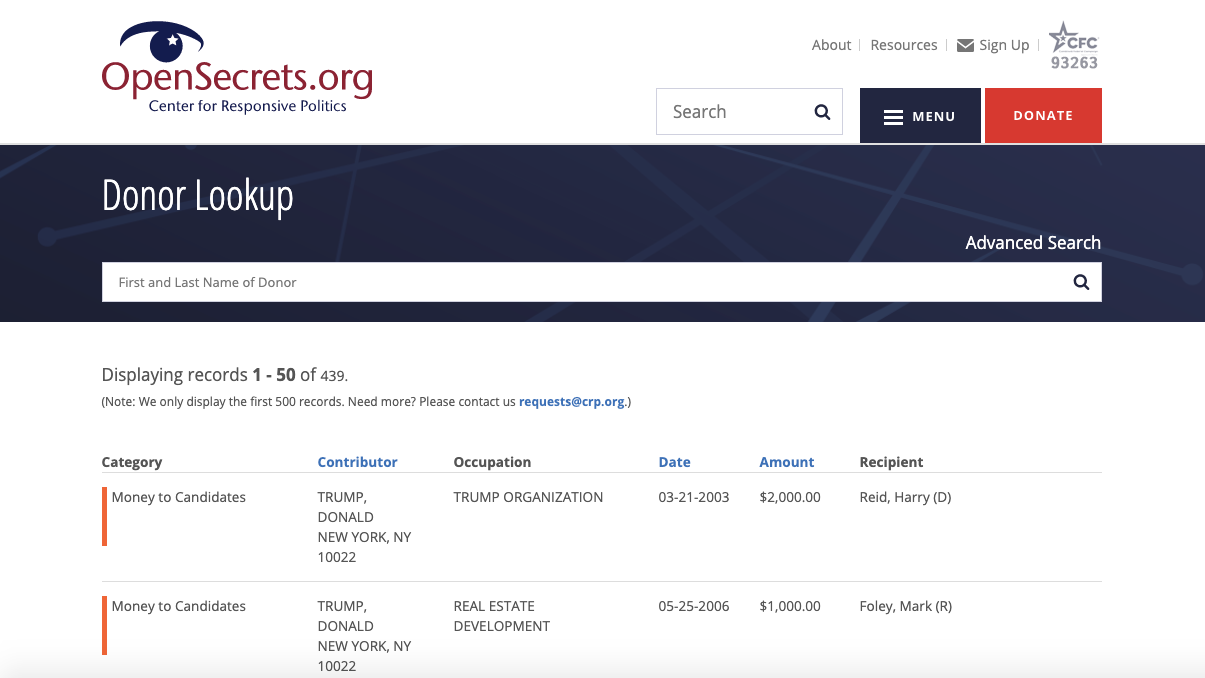 OpenSecrets (no relation to OpenCorporates) is the fullest database of political donors, lobbying efforts, campaign contributions and their like. You can see, for instance, that Donald Trump has donated to a lot of politicians, on both sides of the aisle, back through the 1990s. It's extremely easy to use.
To be fair to the guy I met at ONA, it's not actually open source. The Center for Responsive Politics is a political advocacy group, but they seem to just advocate for transparency in general, and not one political side. (Feel free to due diligence them more on your own.)
Also, this tool clearly isn't super useful for non-US reporters. Sorry guys - I'll get you next time. Go digging, reporters!
Did you miss the last TFR? Avoid getting locked out of your accounts with GlobalOTP