Discover more from Tools for Reporters
A new tool in your inbox, every other week.
Over 5,000 subscribers
NewsDiffs and a new archive
Greetings, reporters! I have some exciting news. Our intrepid web leader JC went back and immortalized all 200+ TFR emails as posts on the website! Now you can dive into an almost never-ending pool of tools.
In other news, our tool of the week is called NewsDiffs. NewsDiffs is a neat little site created from a hackathon (they DO accomplish something!) that shows how an article has been edited after publication.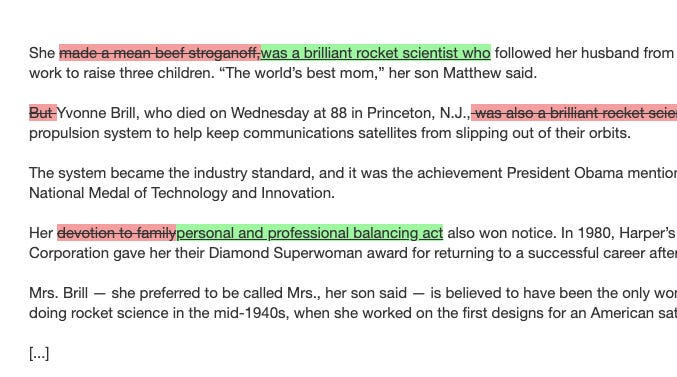 Right now it only runs on NYT, WaPo, BBC, Politico and CNN. But if you're inspired enough, you can adapt the code to monitor whatever you want. Spanish-language news sites, for instance.
So watch for changes and don't forget to dive into the TFR archive. You're a brilliant rocket scientist, reporters!
Did you miss the last TFR? Find out who's linking to whom with the Moz Link Explorer