Discover more from Tools for Reporters
A new tool in your inbox, every other week.
Over 5,000 subscribers
Luminate your Zoom meetings
Greetings, reporters! This tool is ripped straight from the headlines of last week's Wonder Tools newsletter.
Wonder Tools has been focusing on e-meetings lately, and one of Jeremy's recommendations is Luma.
You may have noticed the registration page for signing up for a Zoom meeting is a little blah. Worse, it's not optimized for social, so it looks something like this:
That's not going to get you any engagement. Luma takes these unattractive Zoom pages and makes them nice and shareable. It also makes it easier to register.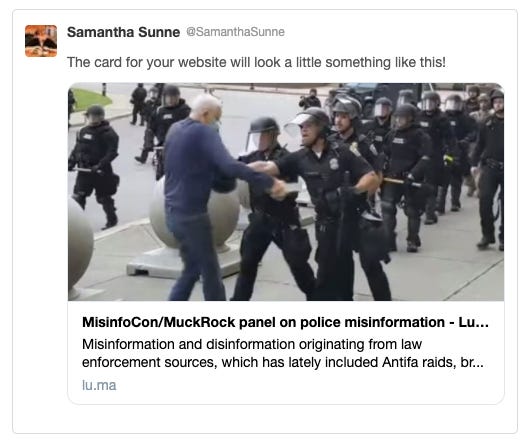 As soon as Jeremy recommended Luma, I used it for a panel I put together on police misinformation that's coming up next week (which you should join!). Here's to e-meetings and all the tools that adapt.
Did you miss the last TFR? Block people on Gmail with the Block Sender plugin