Discover more from Tools for Reporters
A new tool in your inbox, every other week.
Over 5,000 subscribers
Can you make money on a newsletter?
Welcome back, reporters! If you noticed these emails started looking a little different, you are perceptive. Basically, we got so big that MailChimp wouldn't let us freeload anymore (ha cha, we're going places!).
So I switched to Substack, a free newsletter delivery service.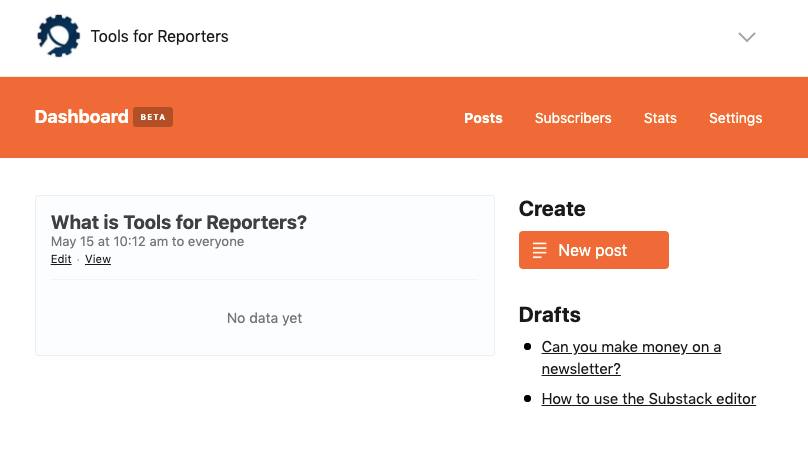 Substack makes their money by taking a cut of your paid subscriptions, if you have any. If you're ready to launch a paid newsletter, they made it super easy: you just link to an account on Stripe.
The downside of Substack is that it's WAY more bare bones than MailChimp, in pretty much everything. Analytics, design, social sharing, payment. They do offer a feature to turn your newsletter into a paid podcast, if you're gunning hard core for that Millennial dollar.
In fact, newsletters are one of the best ways to turn lurkers into paying subscribers for news, according to recent studies. So… time to experiment?
And if you want more food for thought, Dan Oshinsky, the founder of TFR itself, is publishing a constantly-updating list of newsletter tips. Go forth and experiment, reporters!
Did you miss the last TFR? Calculate crowd sizes with MapChecking